A1874V
To use the service you must be of legal age
More Information
Eyeglasses
Material
Metallo
Target Ecommerce
Donna
Measures
52 - 19 - 140 Measure Guide
insured and guaranteed shipments
secure payment with paypal
free return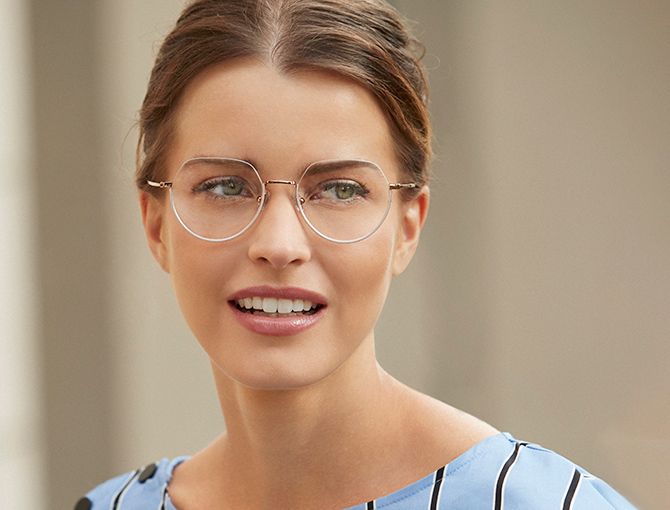 Design
A feminine model that frames the eyes with delicate discretion.
The combination of round and hexagonal lines gives great refinement to the eyes. The wide shaped lenses guarantee a generous field of vision and are placed on a light metal wire that enhances the lines of the face.
The thin metal temples with acetate tips guarantee a comfortable and imperceptible fit.
Colours
C1: White and light gold. Chic.
C2: Antique pink and light gold, havana pink tips. Ultrafeminine.
C3: Nude roses and light gold. Romantic.
C4: Black, havana brown tips. Minimal.
A refined eyewear with light lines, for a touch of imperceptible and indispensable style. A unique pair of nylor glasses, reversed!