OCEAN 6V
To use the service you must be of legal age
More Information
Eyeglasses
Material
Plastica riciclata
Target Ecommerce
Uomo
Measures
49 - 20 - 145 Measure Guide
insured and guaranteed shipments
secure payment with paypal
free return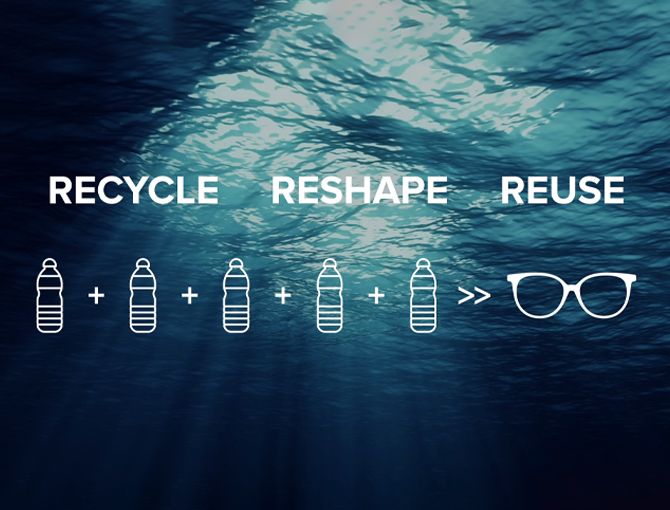 NAU! OCEAN PLASTIC®
Since 2007 we've chosen to make environmental issues more relevant to everyday life. To do something tangible to help the environment at all times: therefore, we got rid of every unnecessary step and our collections, provided in certified productive processes, are made from recycled materials. We recycle plastic industrial waste and re-use it by giving it new life and new shape, utilizing up to 97% of recycled plastic. And now with great pride we take a step forward in favour of the environment, actually of the sea.

NAU! OCEAN PLASTIC® is born, our new collection manufactured by using 30% of PET plastic bottles pulled out of the sea.

Let's protect and respect the sea we love!
WE MADE NAU! OCEAN PLASTIC® OUT OF BOTTLES RETRIEVED FROM THE OCEANS
For our NAU! OCEAN PLASTIC® collection, we used a plastic polymer made out of retrieved bottles up to 30% which make the end product durable and non-toxic.
In each NAU! OCEAN PLASTIC® eyewear there are around 5 bottles retrieved from the sea!