SJ1933S
To use the service you must be of legal age
More Information
Sunglasses
Material
Metallo
Measures
58 - 14 - 136 Measure Guide
insured and guaranteed shipments
secure payment with paypal
free return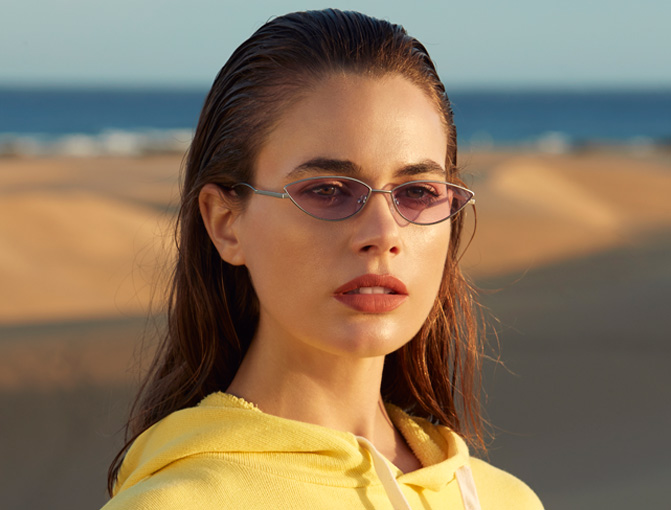 Design
A neo-vintage silhouette with a futuristic soul. The mini cat-eye shape gives the look a flirtatious touch. Slim and elongated lenses in light shades discreetly hide the look. Temples' lightness and tips' shape gives an excellent wearing comfort to this model.
Colour
C1: Silver metal, lilac lenses. Unexpected and glam.
C2: Silver metal, blue lenses. Glacial and futuristic.
C3: Light gold metal, brown lenses. Vintage soul.
C4: Light gold metal, hazel lenses. Discreet and elegant.
C5: Light gold metal, mink lenses. Retro and sophisticated.
C6: Light gold metal, pastel green lenses. Surprising and unique.
C7: Black metal, smoke lenses. For a minimal style.
A real must-have for summer 2019.