ENVIRONMENT IS IMPORTANT TO US
We have choosen to balance company objectives with environmental ones so that both remain in harmony. We commit to creating better glasses every day, reducing our environmental impact everywhere possibile.
Since 2007, we decided to do something concrete for the environment every day, minute by minute.
For this reason we support projects that protect the environment, eliminating any unnecessary processes in production and/or in sale, creating collections with recycled materials.
Our processes recycle plastic waste in order to make our up to 96% recycled plastic collections. We use only energy produced from 100% renewable resources, eliminating plastic wherever possible, first of all from our stores. And every day, we keep working to improve our performances in terms of environmental impact.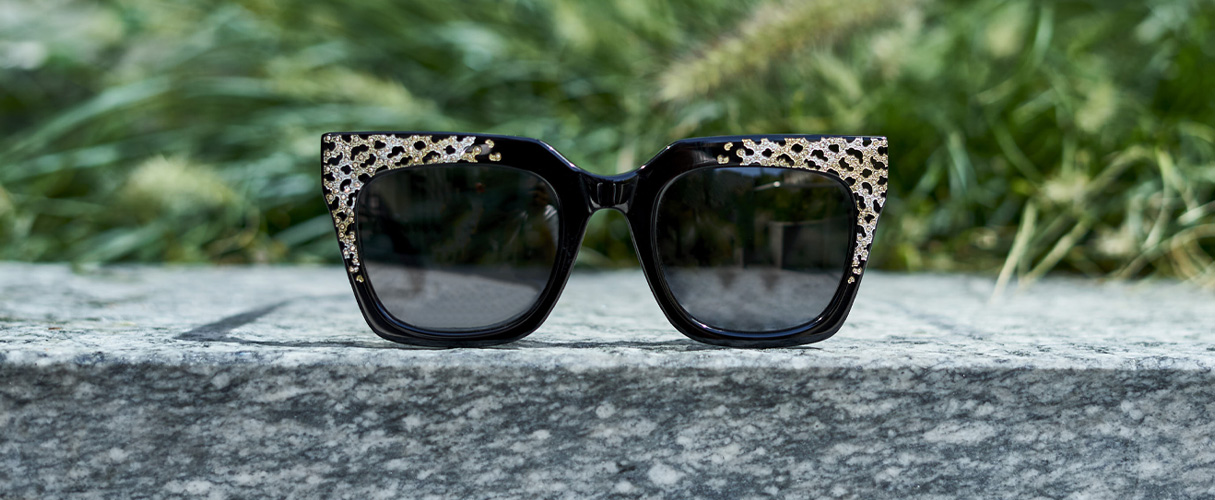 NAU! GREEN COLLECTION - SUSTAINABLE DESIGN
Our collection made with up to 96% of recycled materials, like repurposed plastic and scraps from our own production.
We love environment, we protect it and respect it.
Because of this we offer a collection of products for those who love to make conscious choices, created by giving new life and a new shape to our production waste. Without ever compromising in style, quality and comfort.

They're black, to really respect the environment, but enriched with decisive designs, materic details and unexpected finishes.

Our Green Collection is RECYCLED PLASTIC certified by CSI.
The result: little pieces of recycled art!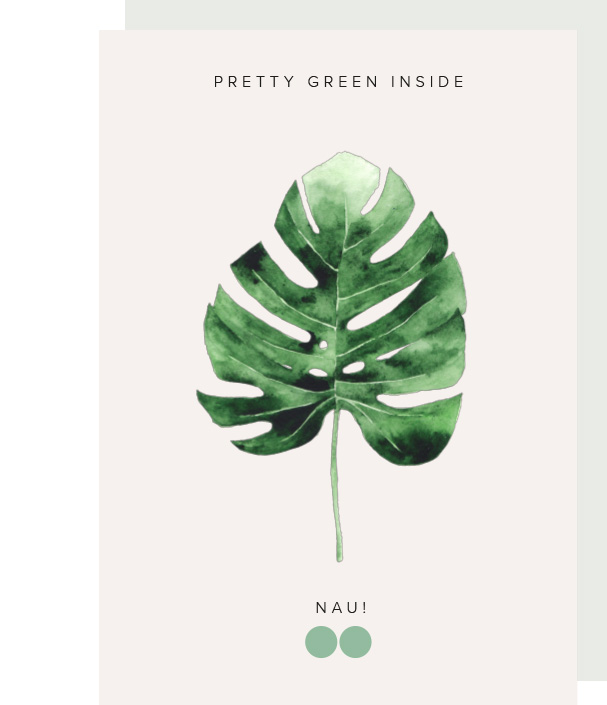 L'AMBIENTE E' IMPORTANTE PER NOI
Abbiamo scelto di bilanciare gli obiettivi aziendali con quelli ambientali perché gli uni e gli altri restino in armonia.
Per questo, sosteniamo progetti a tutela dell'Ambiente, eliminiamo ogni passaggio superfluo di produzione o di vendita, creiamo collezioni in materiali riciclati, illuminiamo tutti i nostri luoghi di lavoro solo con energia prodotta da fonti rinnovabili ed eliminiamo la plastica ovunque sia possibile, prima di tutto dai nostri negozi.
Ogni giorno, lavoriamo cercando di migliorare le nostre prestazioni in termini di impatto ambientale, ed ogni anno il 10% dei nostri utili viene reinvestito in sostenibilità, con importanti progetti destinati all'aiuto di persone o a tutela dell'ambiente.
NAU! GREEN – IL DESIGN SOSTENIBILE
La nostra collezione realizzata in plastica riciclata, con l'utilizzo di materiali riciclati dall'82% al 96%. La collezione per chi ama fare scelte consapevoli, realizzata dando nuova vita e nuova forma agli scarti plastici industriali. Senza mai rinunciare a stile, qualità e comfort.
Solo in colore nero, per rispettare davvero l'ambiente, ma sempre arricchita da design decisi, abbinamenti materici e finiture inaspettate.
Il risultato: piccole opere d'arte green certificate RECYCLED PLASTIC da CSI.