SUSTAINABILITY AND ENVIRONMENT
We have built NAU! in order to be a stable oasis in the market, so that it grows with regularity, well-being and pride. Through a long-term sustainability: be it economic, social and environmental. That's why we work every day to offer you beautiful, colorful, well made glasses for smart people, at an easy price. A price that is sustainable for everyone.

SOCIAL SUSTAINABILITY
Since 2007, we have been investing in taking care of people's visual well being through our PREZZO ZERO® collection: a collection of frames that you don't pay for by presenting the prescription from the Oculist Doctor. To encourage people to go regularly to the Ophthalmologist by promoting prevention to protect the health and the visual well-being of an ever increasing number of people.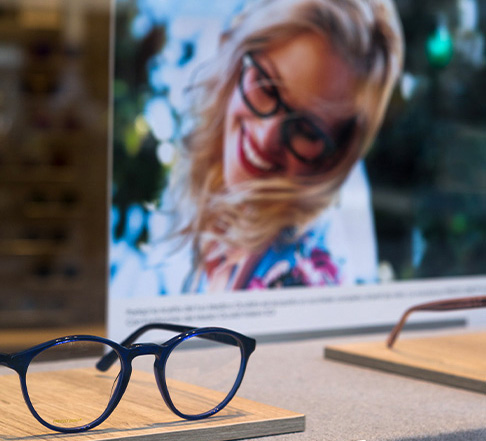 ENVIRONMENTAL SUSTAINABILITY
We commit to creating better glasses every day, reducing our environmental impact everywhere possibile. Since 2007, we have chosen to do something concrete, every day, minute by minute. We eliminate every unnecessary production and / or sales step and we recycle plastic waste in order to make our up to 96% recycled plastic collections. We use only energy produced from 100% renewable resources, eliminating plastic wherever possible, first of all from our stores. And we continue to develop every year new ways aimed at improving our performance in terms of environmental impact.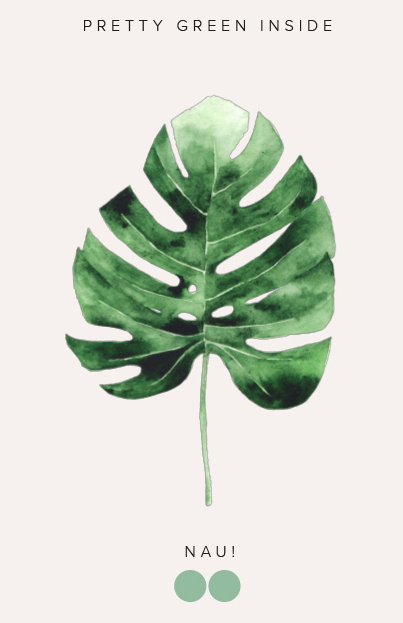 ANYONE WHO DOES THINGS,
HAS TO BE AWARE OF THE ENVIRONMENTAL
IMPACT THEY HAVE.

EVERY YEAR 10% OF OUR PROFITS
ARE REINVESTED IN SUSTAINABILITY PROJECTS.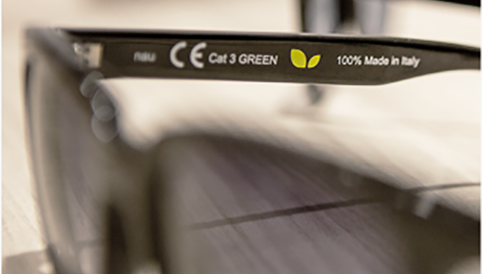 THE VALUE OF PEOPLE
We are people, human beings. We live well among smiles. But - above all - we are people who create things. People whose hands know how to build stories, emotions, visions and sensations. It doesn't matter if in a store, in office, or in a lab. Who is part of NAU! it's part of that. Social responsibility also means growth, protection and development of human capital.
We consider NAU! a big and happy house. But a house, without the people who animate it with passion and competence, it is worth little. That's why all NAU people are extraordinary men and women, that animate our shops with passion, competence and joy. This is why we invest in the future of all those who want to work with us, for a fantastic present and a better future. The growth and development (not to mention the happiness) of those who work with us are pampered with development programs, training courses and transversal spaces for well-being, creativity and ideas.

PREVENZIONE: PREZZO ZERO®
Sostenibilità è anche sinonimo di sostegno alla Prevenzione. Infatti, con l'obiettivo di incentivare le persone ad avere sempre cura del proprio benessere visivo sottoponendosi periodicamente ad esami accurati presso medici specializzati, NAU! ha creato la collezione PREZZO ZERO®. La collezione di montature che non si pagano presentando la ricetta del Medico Oculista, si pagano solo le lenti. PREZZO ZERO® è patrocinata dall' Associazione dei Medici Oculisti Italiani e attraverso PREZZO ZERO® NAU! sostiene la ricerca scientifica legata al benessere ed alla salute degli occhi.
PERSONE: FELICITÀ E CRESCITA
Responsabilità sociale significa anche crescita, tutela e sviluppo del Capitale Umano. Per fare occhiali straordinari abbiamo bisogno di avere intorno persone straordinarie: ecco perché investiamo nel domani di tutti quelli che vogliono lavorare insieme a noi, per un presente fantastico e un futuro migliore. La crescita e lo sviluppo - per non parlare della felicità - di chi lavora con noi sono coccolati con programmi di welfare, sviluppo, corsi di formazione e spazi trasversali per il benessere, la creatività e le idee. Le persone e la loro valorizzazione sono al centro di NAU! e per la loro crescita, ogni anno, investiamo il 5% del fatturato.